A lot of people eat foods that form acid in the body. Note that there is a difference between "acidic" foods and "acid forming" foods. They are not necessarily one and the same. What matters most is not the acidity of the food itself, but how the food is processed in the body. If we have too much acid in the body, this can cause a condition known as acidosis.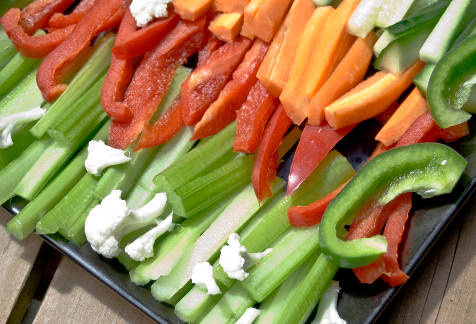 Acidosis can lead to a variety of health problems. One of the most talked-about risks associated with acidosis is that of osteoporosis. What happens, in the case of acid and osteoporosis, is that minerals are taken out of the bones by the body in order to balance out the excess acidity. In an effort to fight acidity and make itself more alkaline, the body takes valuable minerals from your bones, and this can lead to osteoporosis.
There are other health problems associated with excess acid, including (but not limited to):
The best-case-scenario for the body is to not have to work so hard to maintain the acid-alkaline balance. The good news is that you can help it do this by simply changing the foods you eat.
For example, processed foods should generally be avoided. Soda, alcohol, coffee, and various sugars and starches are also acid-forming. So are certain proteins such as meats and eggs.
One simple approach to fixing the diet side of the acid problem is to replace the intake of the acid-offenders like those above with more alkaline forming foods. For example, dark leafy greens are extremely healthy and alkaline forming in the body. So are many fruits. Replacing some meat-heavy meals with meals focused more on fruits and veggies can go a long way towards improving your acid-alkaline balance, which will in-turn improve your health.