Sea salt is a natural form of salt that is believed to have a number of health benefits.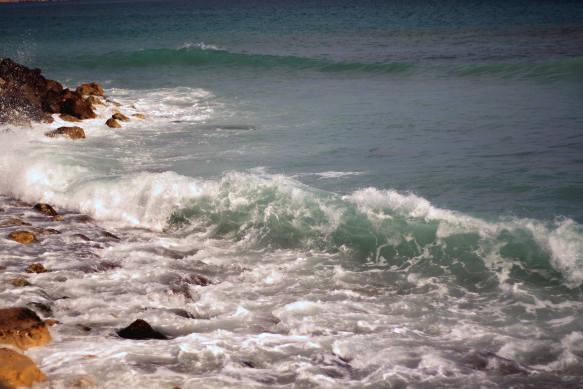 Typical table salt has iodine added (starting in the 1920s to prevent iodine deficiency), and has been "processed" to remove non-salt substances. It also has a few added chemicals… usually anti-caking agents at the very least.
Sea salt, on the other hand, is minimally processed. It contains minerals not found in table salt due to its the lack of processing.
Sea salt is believed to have numerous health benefits, including:
increasing immunity
improving electrolyte balance
promoting good sleep and good moods
preventing muscle cramps
regulating of the cardiovascular system
and more…
The minerals found in sea salt make it a good natural alkalizer. The same can't be said for common table salt, which has had all or most of its other minerals removed. (For this reason, it is of particular interest to those following the alkaline diet.)
Sea salt also play a role in improving moods (i.e. preventing depression), helping with muscle and skin problems, and even the prevention of osteoporosis.
The range of benefits of such a simple ingredient are truly amazing. We haven't even talked about its possible uses in regards to asthma, cholesterol, high blood pressure, and weight loss. If you're on the alkaline diet or just serious about your health, you may want to give sea salt a closer look!