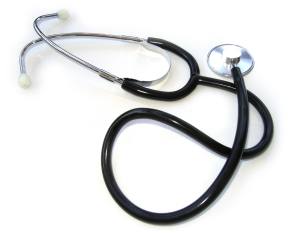 Inflammation in the body is normal to a certain degree. Short-term inflammation helps to heal wounds and fight infection. But when inflammation becomes chronic, it becomes a real problem for our health and well-being. Chronic inflammation increases a person's risk of a number of diseases, including:
Obviously, chronic inflammation is something we want to avoid if at all possible. The thing is, it is a kind of "silent killer" because it usually goes undetected.
First off, we should understand what causes chronic inflammation. The major cause of chronic inflammation is "stress" on the cellular level. This is most likely the result of things like:
The most logical approach to combating chronic inflammation, then, should be to address at least these three key areas to the greatest extent possible. We don't always have control over our exposure to environmental toxins and the like. Emotional stress and eating habits, however, are things that we can work on. For now, we'll focus primarily on eating habits.
Certain foods contribute to inflammation and others do not. Ideally, your diet should include foods that are high in anti-oxidants, which fight inflammation. Fruits and healthy green or colorful vegetables are an excellent place to start.
You should also avoid sugars and starchy foods as much as possible, including refined carbohydrates. Whole grains and unprocessed foods are are much better in terms of their effects on inflammation.
Meats should generally be avoided, but lean meats and healthy cuts of fish should be used when meat is consumed.
Saturated fats and trans fat in the diet are also associated with increased inflammation.
Simply restricting calories has also been shown to reduce inflammation in studies.
The alkaline diet, as you might have guessed, is a naturally anti-inflammatory diet. It is low meat, includes the healthiest of fats, and a lot of inflammation-fighting vegetables.
In changing the way you eat—i.e. following the alkaline diet—you will also cause yourself to simply "feel" better which will mean less overall stress, and in turn less tendency towards inflammation.